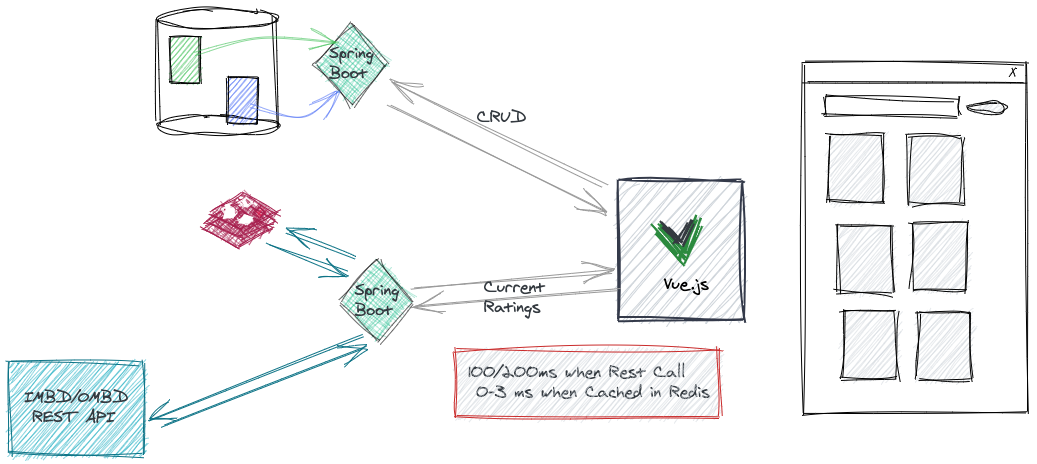 One of the most common use cases for Redis is to use it the database as a caching layer for your data, but Redis can do a lot more (I will publish new articles later)!
In this article, you will learn using a straightforward service, how to cache the result on some REST API calls to accelerate the data access, and also reduce the number of calls to external services.
For this example, I am using the "Redis Movie Database" application, a microservice-based application that I created to showcase and explain various features of Redis and Redis Enterprise.
You can see the caching service in action in this video:
Architecture Overview
The application uses a third party API provided by the "OMDb API" to retrieve the ratings of the movie using its IMDb identifier. The frontend application call the /caching/rating/ service to get the rating information from OMDB.
This service is doing the following:
Check if the rating data is already cached retrieve from the cache
If the information is not cached, the system calls the OMDB API with the proper key and Movie ID
The result is cached in Redis with a time to live of 120 seconds
The ratings are returned to the client.